Grow
Bigger, Faster,
Stronger.
The only nutrients specifically designed to eliminate Nutrient Friction
and optimize terpene production in specialist, high-value crops.
Buy Now
Learn More
Grow Beyond
Good Enough.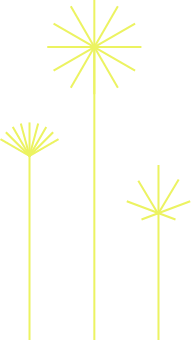 Strive for bigger yields, better tastes, and bolder aromas
Buy Now
Strive Veg +
Bloom COMPLETE™
Premium 2-Part Plant Nutrient System Designed To Push High-Value Specialist Crops To Their Maximum Potential
Buy Now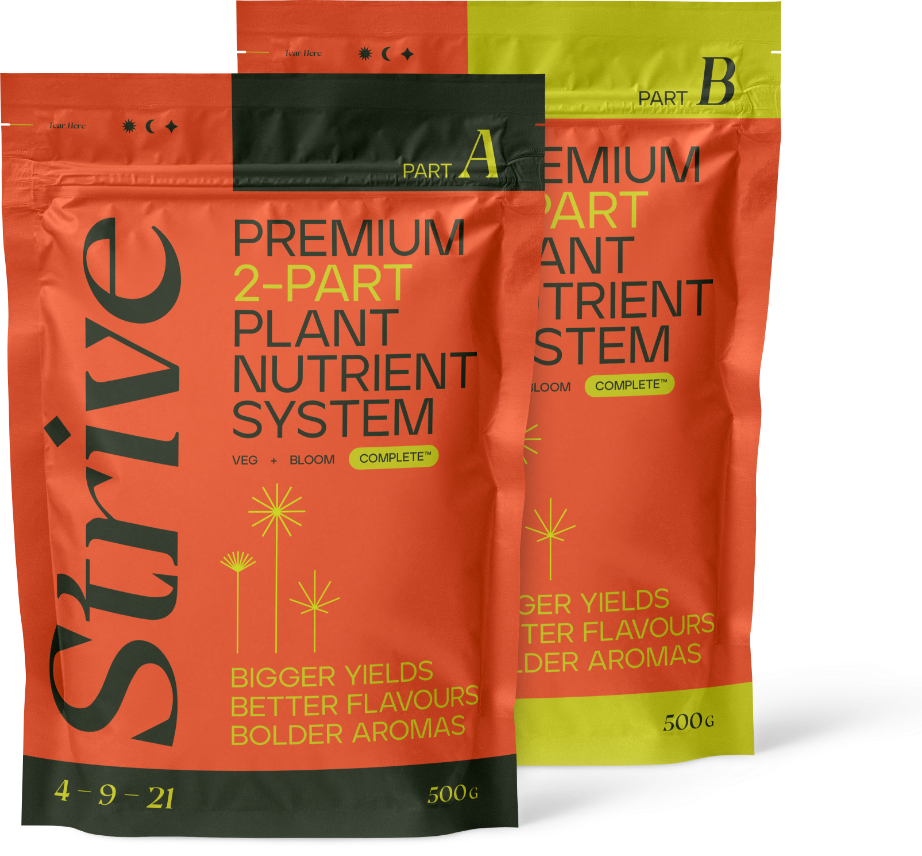 Two bags. one blend.
maximum yields.
Bigger Yields
Our Bi-Form Balance Blend™ increase your plant's output by up to 20-40% by eliminating the #1 hidden growth bottleneck: Nutrient Friction.
Made in
North America
Formulated with care and precision on the West Coast of
North America, using only 100% natural ingredients.
Buy Now
Eliminate
Nutrient Friction:
The #1 Hidden Growth Bottleneck Holding Your Plants Back
Complicated, general-use hydroponic nutrients aren't optimized to support the growth lifecycle of your specialist plants.

Even slight, imperceptible nutrient imbalances disrupt a plant's ability to thrive and reach their maximum potential.
Learn More
Increase Your
Yields By As
Much As 20-40%
Increase Your
Yields By As
Much As 20-40%
The first is our Bi-Form Balance Blend. It's all about providing optimal growth for your plants by providing the correct balance of nutrients and eliminating nutrient friction that secretly holds your plants back from reaching their optimism potential.
Tastes and Flavours You've Never Experienced
Tastes and Flavours You've Never Experienced
The cutting-edge of modern growth methods and philosophies for high-value crops looks to optimize terpene production.

Strive's proprietary TurboTerp Infusion provides the optimal balance of secondary nutrients during the flower phase, making sure the secretary disk cells (cellular production factories) get all of the fuel they need.
Learn More
You AND Your Plants Deserve Better
There are also some specific ways that we're completely different to other big chemical fertilizer companies out there.
| Big Chemical Fertilizers | STRIVE |
| --- | --- |
| Sell you products that are 99+% water | We only offer high-concentration nutrients you can mix yourself |
| Sell you plastic bottles that are bad for the environment | Minimize packaging and plastic usage |
| Sell you incomplete base nutrients | Deliver a complete nutrient system for optimal plant growth |
| Require different products for veg and bloom | Simplify the nutrient mixing process |
Life can be better.
Strive for the best.
Simple to mix, stays clean and clear
A simple 2:1 mixing ratio means your nutrients Start Balanced and Stay Balanced.
Plastic Bottle Free
We've minimized our plastic packaging to eliminate plastic waste.
Lower Carbon Footprint: We don't ship water
Shipping is expensive and bad for the planet. That's why we don't ship products containing water.
Easy-to-store
Our condensed packages take up less space than bulky plastic containers.
Lowest Cost per Grow on the market
Our innovations save money, so you can grow superior crops with the lowest Cost per Grow of any major nutrient brand.
Join a community of master growers
Join the master growers who use Strive nutrients to reach their full growing potential.
Thriving Growth Guarantee
Try our nutrients for 180 days, and if you don't notice the
difference, we'll give you your money back — plus we'll buy
our competitions nutrients for you.
Contact us